Your child's first day at preschool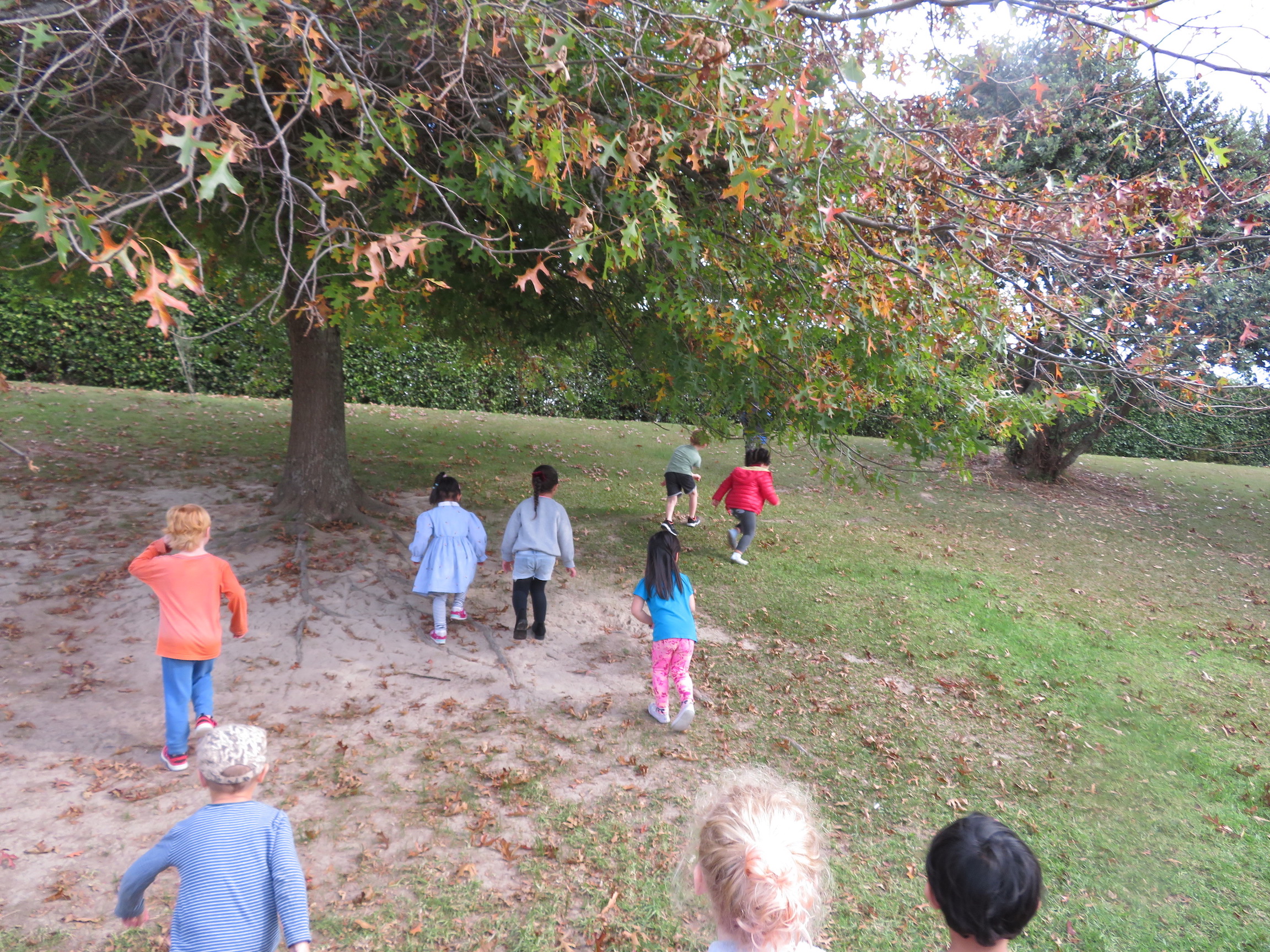 Starting preschool for the first time is an important new experience for your child. Some children are happy for you to leave on the first day and others need a little more reassurance.
We encourage families to visit 2 or 3 times before starting to familiarise yourself and your child with the set up, routines and teachers.
We encourage you to stay with your child until they feel confident enough to stay on their own. This ranges from 10 mins to 2 weeks.
If settling into preschool is proving difficult, we suggest that you leave your child for short periods at first (1/2 hour to 1 hour) and increase the time span the next visit.
It is important that you leave quickly after saying goodbye as not to prolong the process for your child. The more often children come the quicker they will settle, try not to give into your child that says "I don't want to go today."
You are welcome to ring as often as you need to, to check on your child during their time with us.
And be assured if your child does not settle we will ring you!
Healthy foods
Please supply your child with healthy snacks and lunch in a named lunchbox.  We are working alongside the school towards a sustainable future so are encouraging rubbish free lunch boxes.
We consider a healthy lunch box to have some of the following:
Sandwiches, Crackers, Fresh fruit, dried fruit, yogurt, sushi, cheese etc and would appreciate you leaving chocolates, lollies and donuts etc at home
Or any other food with the Heart Foundations red tick on it
We have a special area set aside for eating with lockers for storing their lunchboxes.
Children can choose when to eat when they want for morning and afternoon tea to prevent interrupting their play and learning, but for lunch we all come together and eat at tables with each other.
Wa Hui
Wa Hui is a shared group experience at the beginning and end of each day where we welcome each other and enjoy some singing and dancing.
Wa Hui is a time where we discuss the day, date and year, familiarising children with time and numbers. It is during this time that we discuss our current focus as well as focus letters and phonics. Children are welcome and encouraged to share news of their adventures or special events in their life. We however would appreciate that all toys are left at home and that their news is something we may not have seen or heard about in their life.
Birthdays
We love to celebrate your child's birthday however due to the number of children's with allergies we have a NO CAKE policy. Families are welcome to bring in a fruit platter to celebrate children's 4th birthdays and a bag of lollipops for their graduation day.  (Please see our healthy eating policy)
Clothing
We do a lot of fun and fantastic messy and water play at preschool, so please provide your child with at least one change of clothes and expect them to use it! We encourage children to participate in all areas of the preschool so they do get wet, sandy and painted on at times. Children also need a plastic bag in their school bag for wet clothes please.
It is a great help to us if clothes are named so we can return them to you.